Web Content Management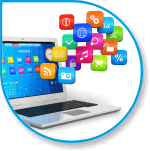 We all know that updating publicly visible information today is a key point in attracting new customers, but it is also important in maintaining current customers.
Managing a web site and updating it is no longer complicated. With the help of our computer team dedicated to web content management.
You no longer need to have a full time computer in your company, you just need to know what you want to change and we will do it for you. But if you want ideas for the best content update we can do it too, it's all up to you.
What could this service cover?